CCPS Middle School Co-Ed Soccer
The final four teams in the playoffs were Riverdale, Elite Scholars, Jonesboro, and Babb. Teams, coaches, and fans have been battling the rain for two days to complete Babb and Jonesboro's middle school championship game.  They even endured several lightning delays on the first day. The score was left at 2-1 and 11.03 minutes left in the first half of the game, which was rescheduled for May 22, 2023.
Babb's Coach, Leyla Richards, had laryngitis from the previous game in the rain. She explained although she was unable to talk, she still quietly explained that they had a job to do.  The final score ended as 5-1 in Babb's favor. After eleven years of middle soccer being a club sport, the district added it as a sanctioned sport.
 CCPS Middle School Co-Ed Soccer Championship Game – Congratulations, Babb! Clayton County Champions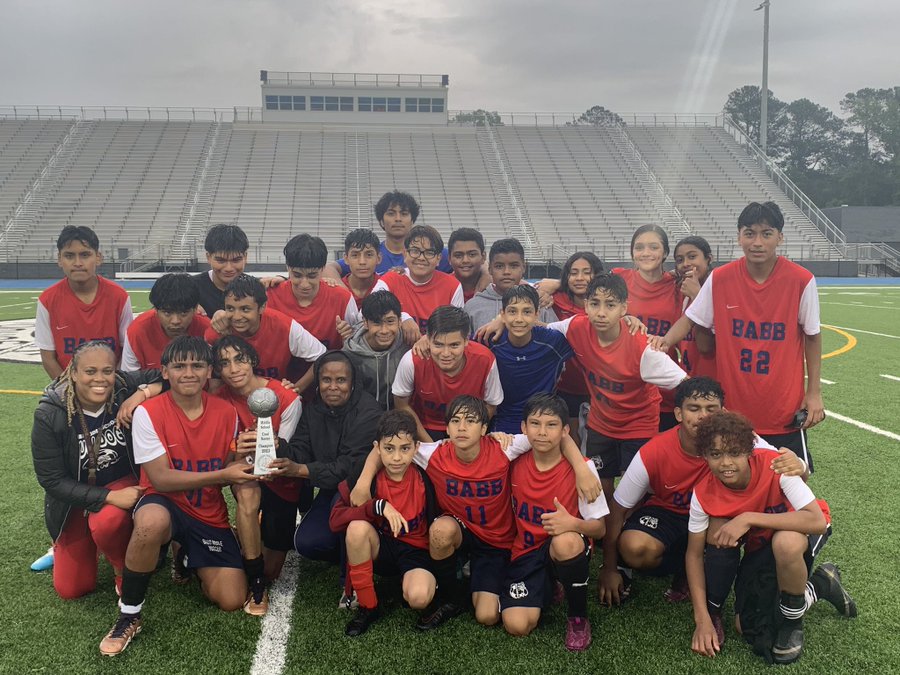 Congratulations, Jonesboro Middle – Clayton County Runner-ups