2022 Middle School Basketball Boys' Championship Game
Clayton County middle school boys' championship game was Thursday, February 10, after being rescheduled for Covid protocols. The fans exhumed their desire for both teams to bring home a championship. Coach Antonine Lyons stated, "North Clayton's early loss during the season against Eddie White made his players hungry." North Clayton stayed in the number two seed throughout the season but proved they were eager to win the county championship. They won 50-24 over Eddie White.
North Clayton played as a team throughout the game offensively and defensively. North Clayton got an early lead as Eddie White's shots failed to connect. At the top of the second half, both teams seem to desire to win. However, Eddie White could not stop North Clayton's pressure. North Clayton continuously drove to the basket through Eddie White's defense. Eddie White tried with their last attempts to make three-point shots. Coach Lyons contributes his team's win to the hard work the players and coaches put in during the season. He stated, "he could not keep his players out of the gym because they wanted to practice all the time."
Coach Lyons is a North Clayton alum. He said, "he was on a mission to show his players what tradition and pride were all about." The gym was full of North Clayton's former players and coaches. Along with the team's biggest cheerleader, their principal, Mrs. Shakira Rice. North Clayton's team was mainly eighth-graders. Next year, it will be great to see this middle school team carry their winning spirit to North Clayton High School.
North Clayton and Eddie White had a great run and ultimately brought the community together to see a great game. Be sure to check out the "Athletic Review" at the end of the school year highlighting all of our athletic programs within Clayton County Public Schools.
Middle School Basketball – Boys County Champions – North Clayton Middle School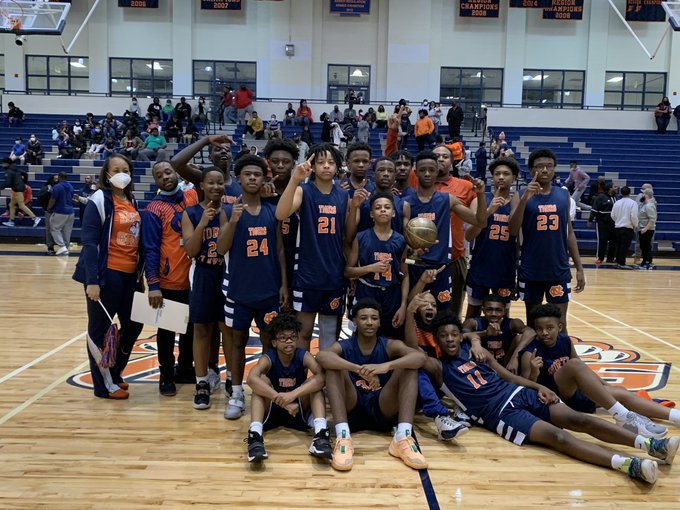 Head Coach: Antonine Lyons
Athletic Director: Nina Shannon
Principal: Shakira Rice
North Clayton Roster
Eclan David- #1
Gene Keith- #3
Rexson Kenley- #4
Tristian Magitt- #5
Habib Sylla- #10
Michael Baugh- #11
Brandon Battle- #12
Unique Davis- #14
Jerimia Collier- #15
Modou Fall- #20
Taron Essex- #21
Keith Postell- #22
Cameron Magruder- #23
Darian Traylor- #24
Dallas Fisher- #25
London Penny- #31
Loyal Deleon- #32
Middle School Basketball – Boys County Runner-ups – Eddie White Middle School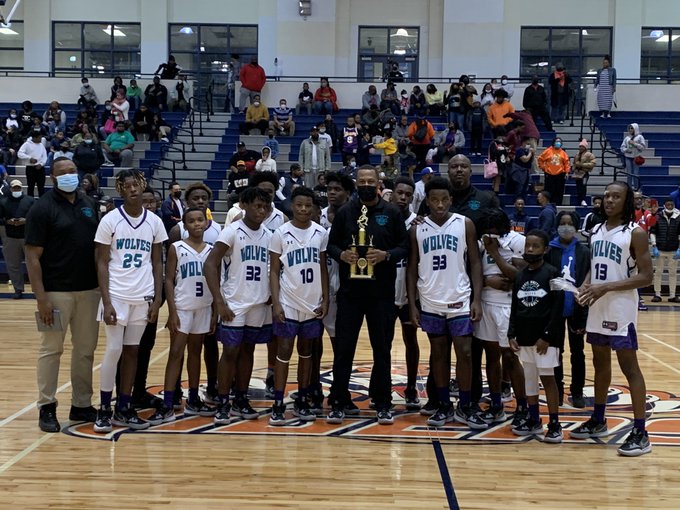 Head Coach: Delrick Young
Athletic Director: Adrian Belton
Principal: Lonnie Farmer
Eddie White Roster
1 KJ West
2 Luscious Murray
3 Javion Barkley
10 Jacoby Beasley
11 Chad Fairchild
12 Levante morrow
13 Decari Farley
15 Kaleb Carnegie
22 Caleb Carson
23 Jeremiah roux
30 Ajaire Brathwithe
32 Corey Orr
33 Ryan Henson