Lovejoy Wildcat Football honored as the "Team of the Week" for GHSF & Fox 5
Georgia High School Football Daily "Team of the Week" award presented to our Lovejoy Wildcats. Great support today from LHS staff, parents, community leaders, & district leadership! Lovejoy upset the undefeated 7A powerhouse, North Gwinnett. Wildcats are 4-0 after victory over North Gwinnett.
Superintendent of Clayton County Schools, Dr. Morcease Beasley mentioned via twitter, "Nothing like a good upset on the field. We are proud is an understatement."
Lovejoy Wildcats are on the road again Friday, October 2nd traveling to Spalding County to take on Griffin High.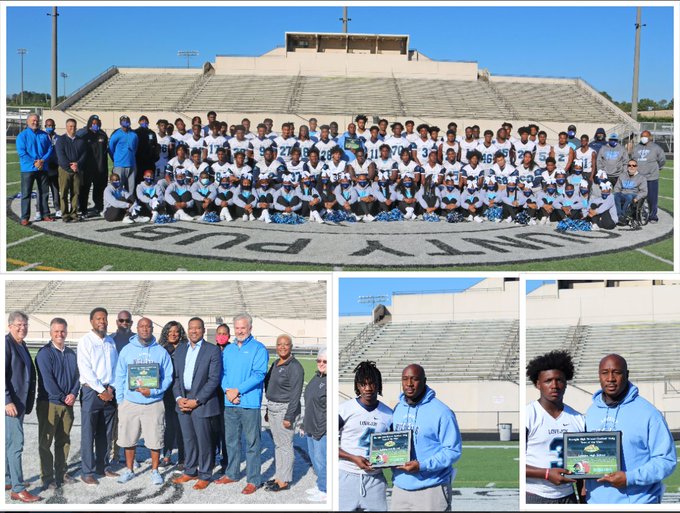 Wildcats were also honored with as Fox 5 – High 5 Sports "Team of the Week".