Eddie White volleyball team wins back to back county championships.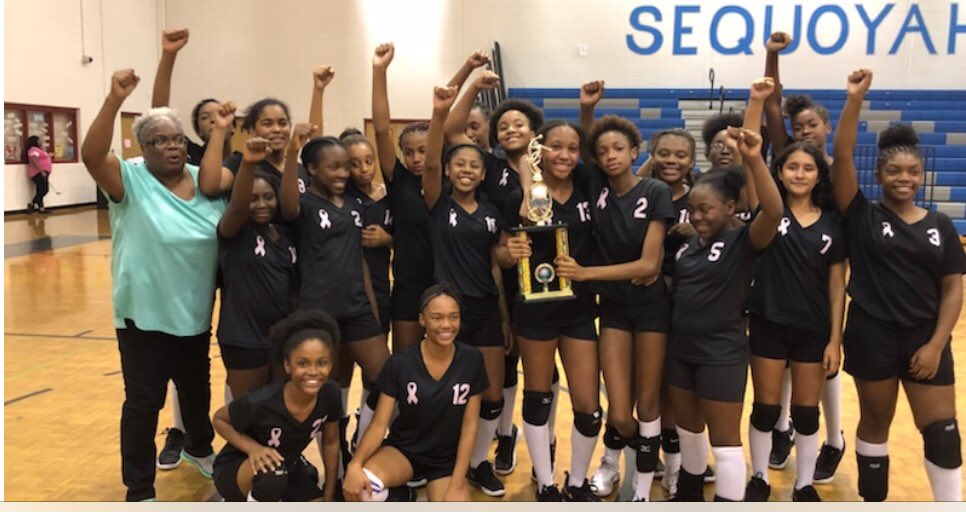 Eddie White Academy wins their second county championship volleyball game over Riverdale Middle. Although, Eddie White had their only lost to the undefeated Riverdale Lady Spartans during the regular season. The Lady Wolves came from behind in the 3rd set against Riverdale to solidify they wanted their title for a second year in a row.
The night began with Riverdale winning against Morrow Middle in the first game. Then, Eddie White beat MD Roberts in the second semi-finals game. The championship game had the fans roaring and wondering who was going to bring home the title. The 1st match between EWA and RMS was 25-18 Eddie White. The 2nd match Riverdale answered back winning 25-17. However, in the 3rd match it showed the resilience of EWA Lady Wolves by coming from behind when they tied the game at 12-12. Then Eddie White took it away 25-19 over Riverdale with consistent serves and strategic offensive play.
One spectator, commented on how they were impressed by the level of play from all of the girls throughout the county.
The volleyball all-star game is next Thursday, October 11th at Sequoyah Middle School.