Forest Park overcomes adversity to win county softball championship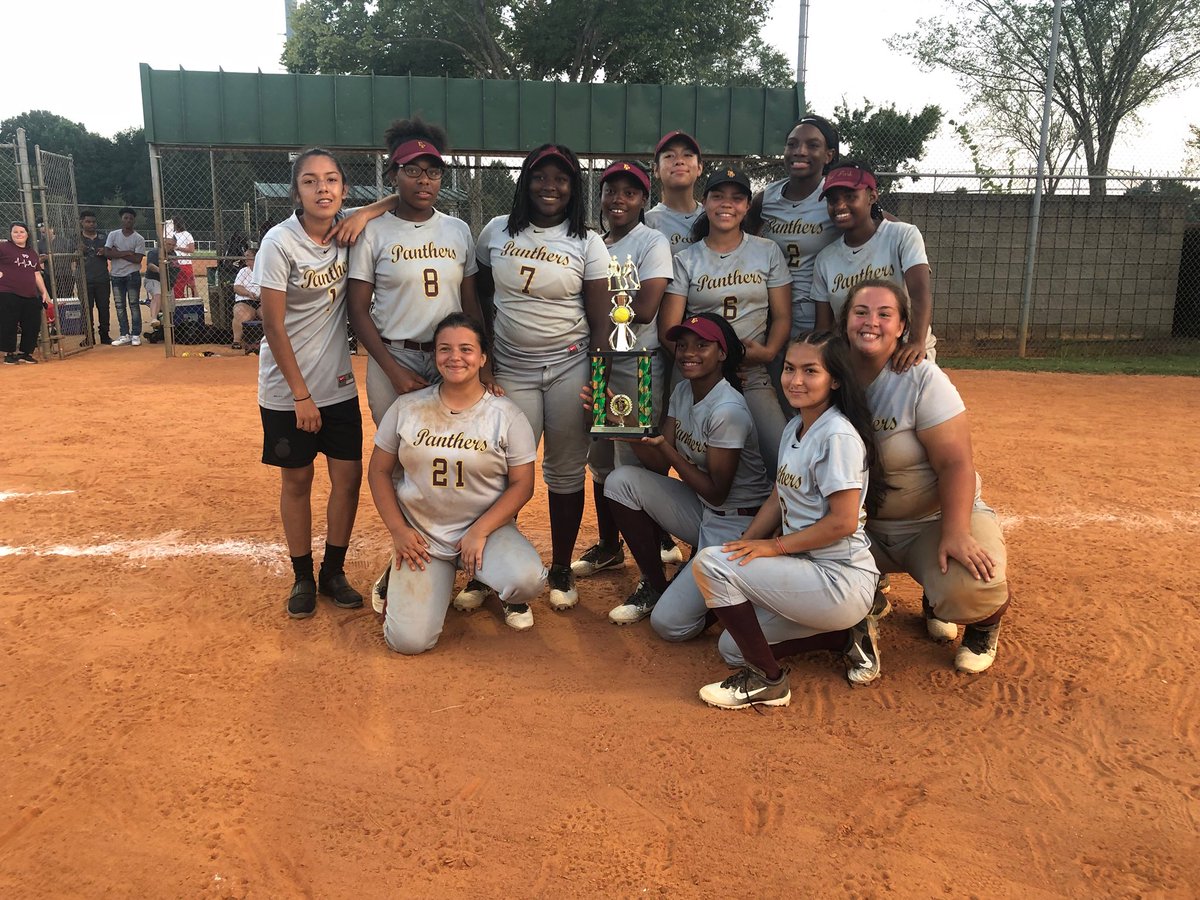 By Luke Strickland of Clayton News Daily
LOVEJOY — Forest Park High claimed the 2018 Clayton County Softball Championship on Saturday.
The Lady Panthers rattled off four straight wins after beginning the tournament with a 7-6 loss to Drew in pool play. Forest Park beat Mundy's Mill (23-0), Morow (21-0), Mount Zion (14-3) and Jonesboro (6-0) to win the championship.
Saturday's breakout performance was on the heels of a region loss to Mount Zion on Thursday. After losing to Drew to begin the tournament, head coach Courtney Stovall challenged her players to play to their potential.
 "It was very exciting, especially for the girls," Stovall said. "We had a very bad couple of games Thursday and Saturday morning, and I showed a lot of emotion and anger that I probably don't show that often just to help them be the team I know they are. After that, they just took off. A lot of the message was them just doing what they've been coached to do. A lot of mental errors were leading to physical errors."
Forest Park received strong pitching performances from Priscilla Hernandez, who finished the tournament with three shutout victories.
"She pitched a very bad game on Thursday and it bothered her and I was glad that it did," Stovall said of Hernandez. "When she took the circle Saturday, she outperformed herself. She had three shutouts on Saturday."
The Lady Panthers put up double-digit runs in three of their five games. Stovall said the offensive production was a team effort, but that Asya Wilson's play at the bottom of the order really made a difference.
"Asya, she has not been doing very well at the plate, but her and I had a long conversation after the first game and from then on she got on base almost every time from then. As coaches, we talk about how our first four in the lineup are locks to get on and after that it falls off, but her and the rest of the bottom of the order allowed us to turn over our lineup."
Stovall added that captains Joi Reid and Janaya Jones were vital in keeping the team motivated after the game one loss.
"It's all about the girls, they put in the work. it's their win and their trophy," Stovall said. "It was the first time they were able to see within themselves what we have been saying all along."
Jonesboro finished second in the tournament. Mount Zion and Lovejoy each made the semifinals.