North Clayton Middle School 2017 Football County Champions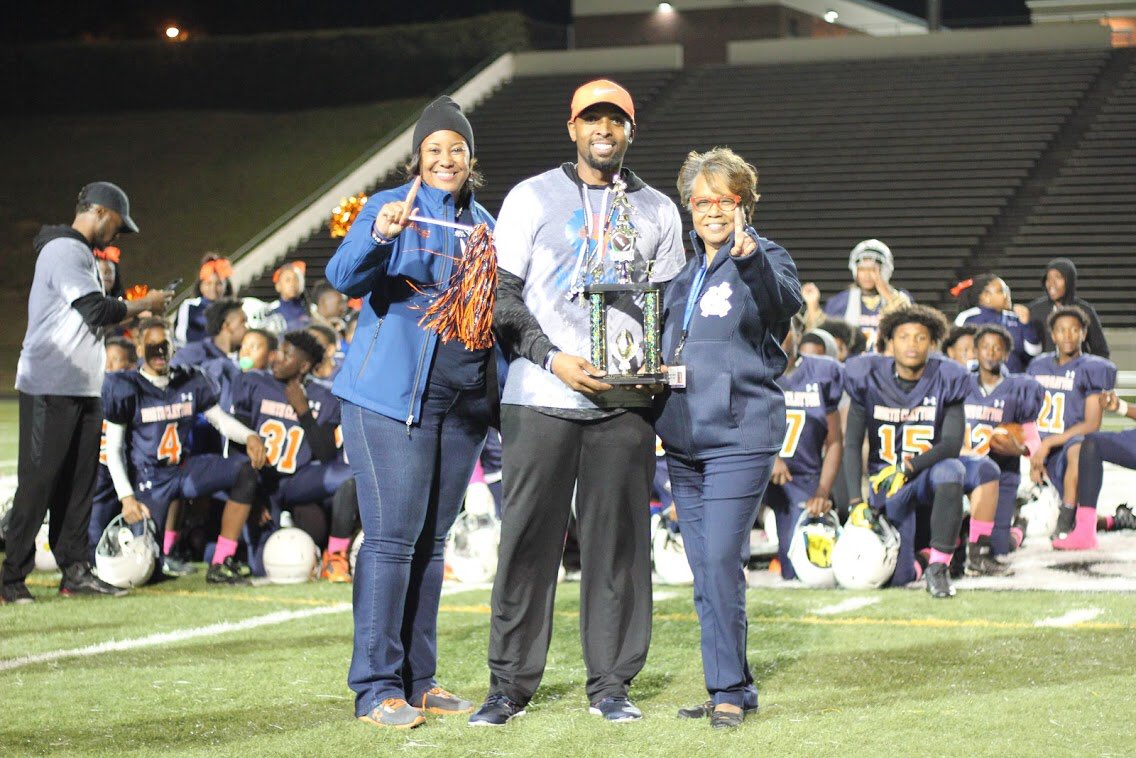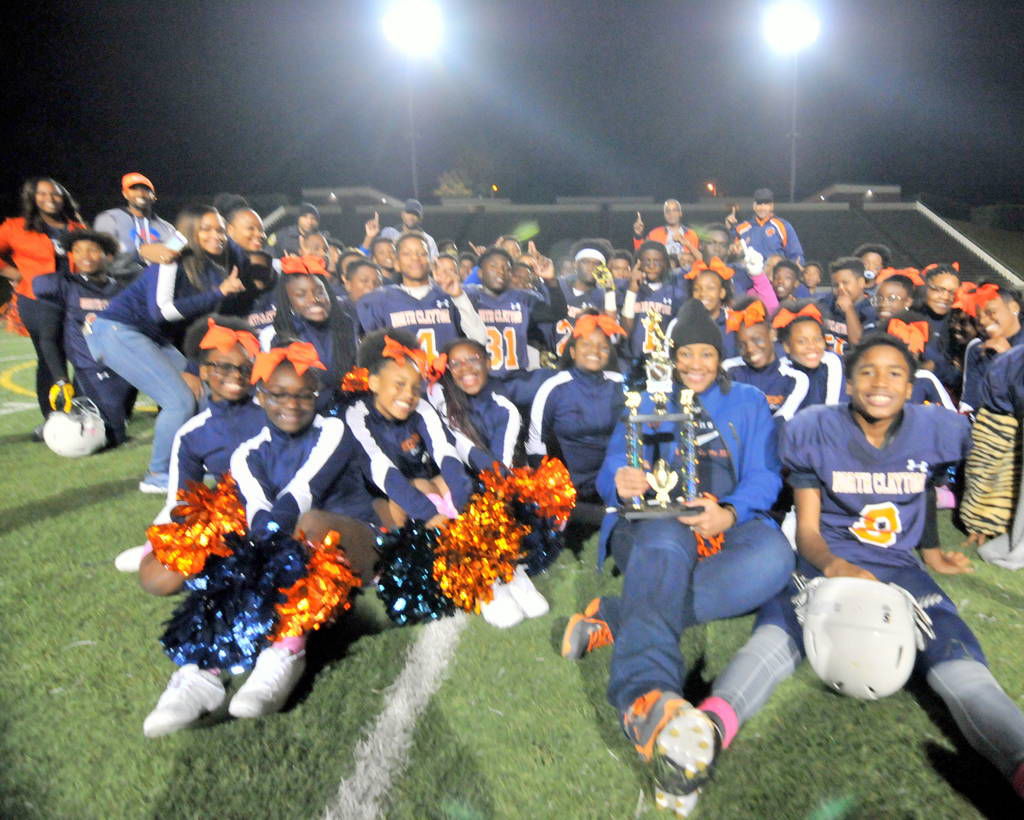 North Clayton Middle School was victorious over Eddie White Academy in a 12-0 play for County Champions. In the spirit of sportsmanship, the Principals Shakira Rice of North Clayton & Angel McCrary of Eddie White took part in a "Unity Shake" right after the coin toss. The Unity Shake was to symbolize that both teams will be unified and show good sportsmanship on the field throughout the game.
The Head Coach of North Clayton Corey Washington and his team took an early lead of 6-0 within the first quarter of the game. Both teams played a great game. However, North Clayton held their own offensively and came out on top by scoring again in the fourth quarter.
Clayton County Board Member, Ms. Jessie Goree graciously presented football trophies to both teams.
Congratulations, to Head Coach Adrian Belton of Eddie White Academy for making it into the 2017 Middle School Football Championship Game and receiving County Runner-ups.
Congratulations, to Head Coach Corey Washington of North Clayton for his team's undefeated season and becoming the 2017 Middle School Football Champions. Coach Washington is also the coach for the north teams in the Middle School Football All-star game.