Drew graduate Aizia Travis to play basketball at the University of the Virgin Islands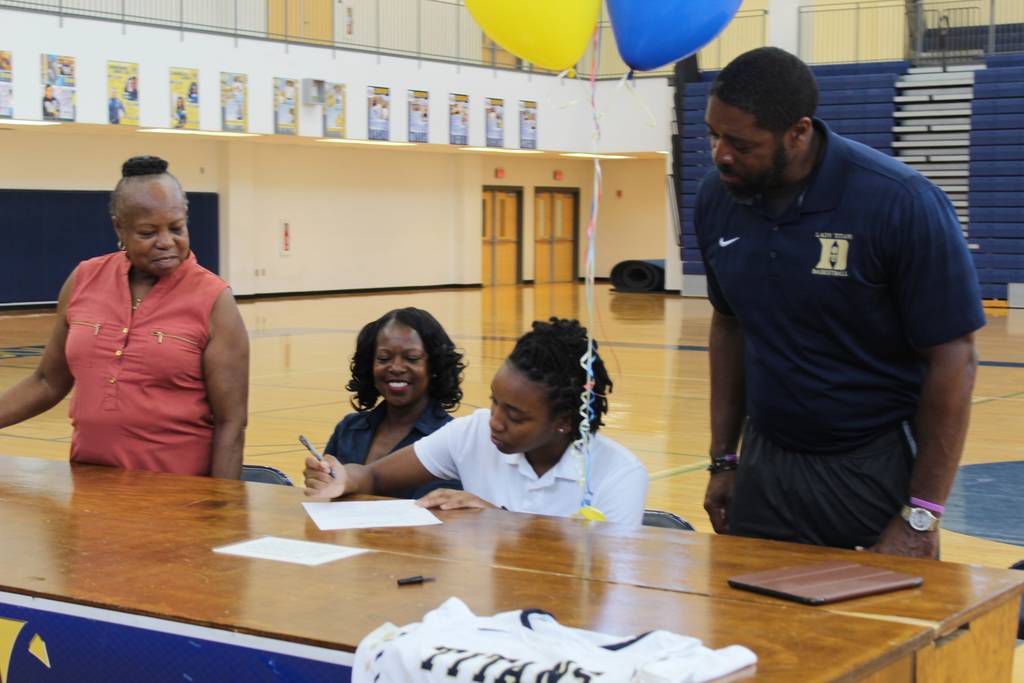 By Luke Strickland
RIVERDALE — Drew High's Aizia Travis has committed to play basketball at the University of the Virgin Islands across St. Croix, St. Thomas and St. John in the Caribbean.
Travis averaged 9.4 points, 6.7 rebounds and 2.1 steals per game last season for the Lady Titans. She was part of Drew's Ninth Grade Clayton County Championship team in 2013-14.
"As a player you would categorize Aizia as the total package," said Drew head coach Chris Smith. "Even though she was undersized as a post I would have her to defend our opponents best post player and if need be she would defend their point. If I could describe Aizia in one word I would say that it's versatile because regardless of the situation that I asked of her she was determined to do her best. From the first time I saw Aizia walk into the gym at Charles Drew High for preseason workouts I knew we had a special player on our hands."
Travis' relationship with UVI was built seemingly out of nowhere. A conversation with her high school coaches led to an introduction with UVI coaches, and chemistry was built from there.
"I just happened to be at my high school talking to one of the coaches about playing basketball in college, and he asked me, 'do you want to play ball in college?' Would you go to school for free if you could,'" Travis said. "Of course I said yes. He reached out to the coach at UVI then the coach contacted me."
Travis said she's excited to go to school for free and that spending her next few years in the tropic sunshine is an added perk.
"The location of the school only wanted to make me go more," she said. "I never wanted to go to a school that's in the area. I wanted to go farther away and I lucked up with a school in the Caribbean. The closer the time gets to leaving, the more nervous I get."
UVI is a member of the Liga Atletica Interuniversitaria Intercollegiate Athletic League of Puerto Rico. LAI was established in 1929 and currently consists of the 21 U.S. accredited universities in the Caribbean – 20 of which are in Puerto Rico and the University of the Virgin Islands.
Travis said she's ready to start the next phase of her life, but that her accomplishments are far from being over.
"It feels great to have made it to the next level, but my journey is far from finished," she said.